Anthony B's is your source for outstanding Chicago Style Pizza Melrose Park IL – Family Owned and Operated Pizzeria – Since 1991 – Pick Up Delivery – 708-343-3322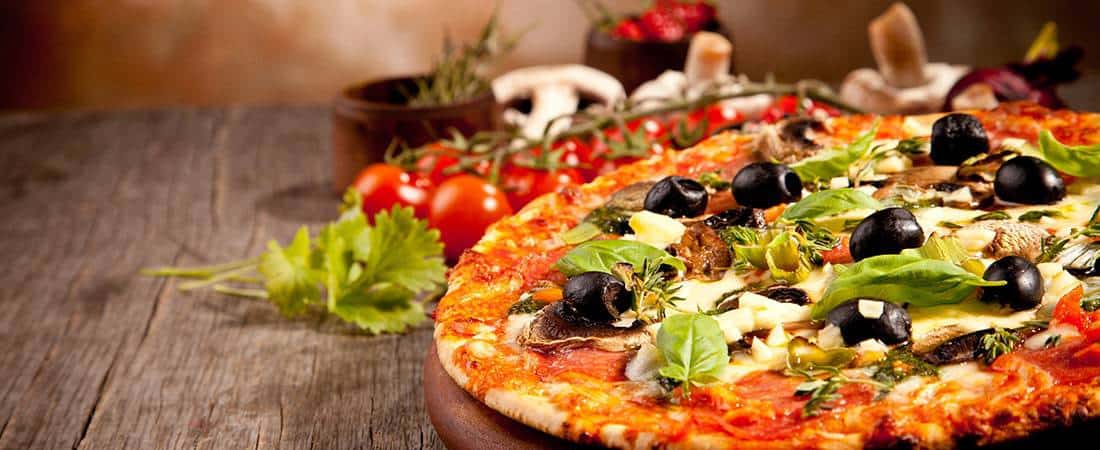 Chicago Style Pizza Melrose Park IL
Welcome to Anthony B's! We serve a great selection of fresh, hot, authentic Chicago Style Pizza Melrose Park IL. You'll find the satisfying answer to your craving for the real deal the next time you choose us for pizza night. Hand-tossed, fresh dough, delicious ingredients of your choice on top and our outstanding sauce – perfect for parties, date night with a movie at home, sports team after game parties, school classroom parties and more! We also feature a number of specialty pizzas, ravioli, lasagna, mostaciolli, and excellent appetizers like garlic bread with cheese, breaded mushrooms, jalapeno poppers and more. Plus, to satisfy your sweet tooth after a Chicago Style Pizza Melrose Park IL, there's simply nothing like our homemade cannolis!
Give us a call and taste the difference – you'll discover why our pizzas have been delighting our customers for so many years. Don't forget to checkout our daily specials and multiple coupon offers. Save big on great pizza and more with Anthony B's – your neighborhood pizza place!
Chicago Style – The Basics:
Chicago-style pizza generally refers to a deep dish pizza, which is basically a pizza that's baked in a pan, layered with cheese and filled with meat, vegetables and sauce – in that particular order. The crust is typically about two or three inches high and slightly fried on account of the oil coating the inside of the pizza pans. The key distinction between Chicago Style Pizza Melrose Park IL and, for example, a New York style pizza is that the crust is quite deep, which results in a pizza that's more similar to a real "pie" than a flatbread creations.