Anthony B's – Pizza Delivery Melrose Park IL – 773-323-3322 – Speedy Service and Outstanding Pizza – Chicago Style – Specialty Pizza – Thin Crust – Pasta – Garlic Bread – Cannolis – Delicious and Affordable – Your Neighborhood Pizzeria Since 1991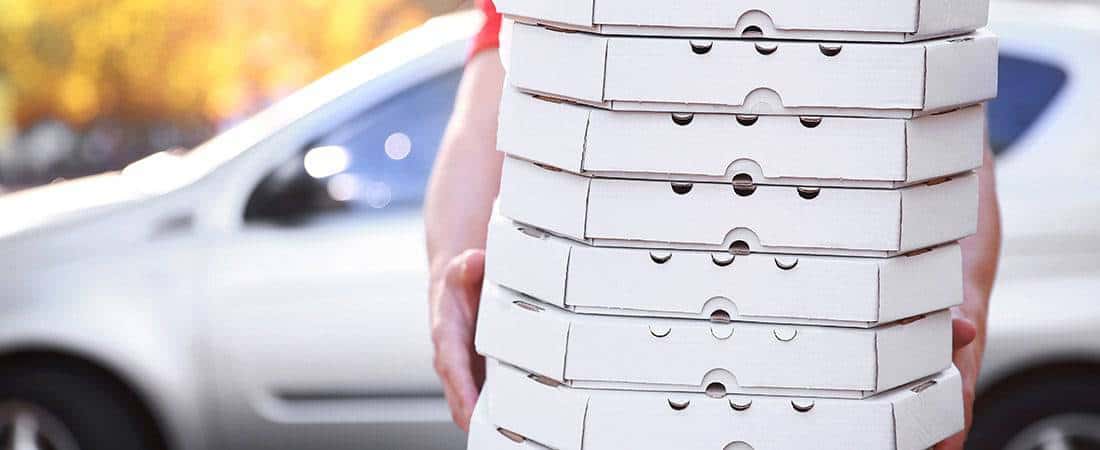 Pizza Delivery Melrose Park IL
Anthony B's is a family owned and operated restaurant specializing in great pizza and Italian food. Hungry fan of Pizza Delivery Melrose Park IL and in nearby communities have been relying on us for great pizza with authentic toppings on fresh, hand-tossed dough baked to perfection for 27 years! From specialty vegetarian pies to traditional pizzas with classic toppings like pepperoni, sausage or ground beef, our pizzas are sure to be a hit for your next pizza party. Give us a call to place your order now for fast Pizza Delivery Melrose Park IL at 773-323-3322.
In the mood for a little pizza trivia? Here's a few fast facts about everyone's favorite "pie."
*Italians started arriving in Chicago during the 1850s, and by the 1940s there was a large population of Italian immigrants and their growing families. Naturally, that was reflected in the kinds of restaurants that opened and thrived in the Windy City. While it may be difficult to pinpoint when pizza really gained notice, food researchers have found that demand increased as soldiers came back home following the end of World War II.
*National Pizza Month is celebrated every October.
*Nearly three billion pizzas are sold in the USA every year!
*Research finds that approximately 100 acres of pizza are consumed each day. That's about 350 slices every second.
*Pizza's origins are related to focaccia (flat) bread.
*Pizza was initially a peasant food, primarily used to make use of fresh, available produce so it wouldn't go to waste.
*Long ago, it was creative citizens of Naples, Italy who were among the first people to put tomatoes on their pizza.
If you're in the mood for some of the best Pizza Delivery Melrose Park IL – give us a call and place your order – 773-323-3322.