Fans of Thin Crust Pizza Melrose Park IL – Call Anthony B's at 708-343-3322 for pick up or delivery – 1504 North Broadway Avenue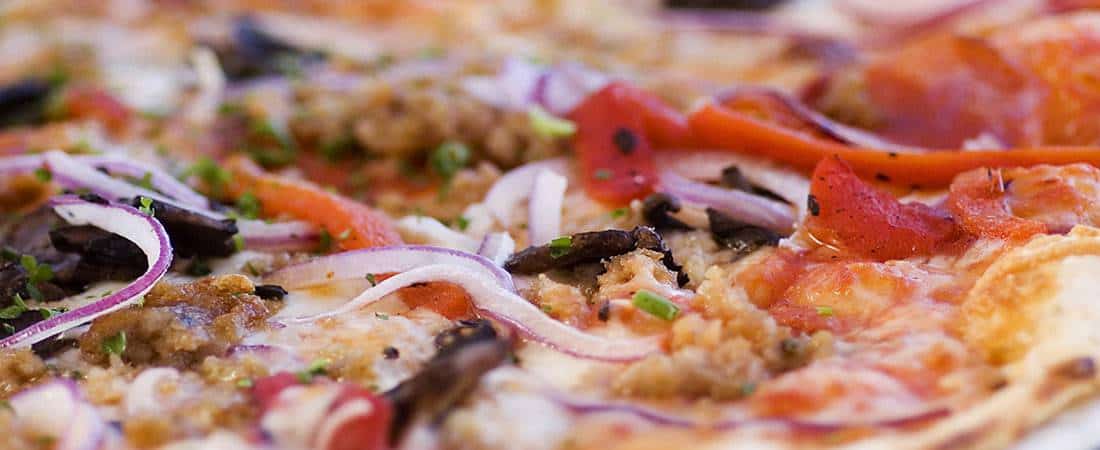 Thin Crust Pizza Melrose Park IL
Thin Crust Pizza Melrose Park vegetarian toppings, you'll enjoy it all on our famous thin crust baked to absolute perfection. Our prices are very affordable and you'll also love our selection of side orders like wings, garlic bread topped with cheese, jalapeno poppers, breaded mushrooms and more – give Anthony B's a call for your next Thin Crust Pizza Melrose Park IL night!
Did You Know?
Here are a few fun facts about everybody's favorite meal: pizza!
*An early ancestor of pizza as we enjoy it today was most likely the focaccia, which is simply a flattened bread. Pizza in its more modern form developed in Naples, Italy, when tomatoes were added to focaccia during the 1700s.
*You've probably heard the lyrics "When the moon hits your eye like a big pizza pie" from singer Dean Martin's 1953 hit "That's Amore." The catchy tune initially was featured on a soundtrack for a movie Dean did with his comedy partner, Jerry Lewis. It became one of his most popular songs – an affectionate ode to Italian-American culture and food.
*If you enjoy pepperoni on your Thin Crust Pizza Melrose Park IL, you are certainly not alone: pepperoni is the USA's most popular topping. Industry research has found that about 35 percent of all pizza orders include the delicious sliced meat!
*While there is no detailed record of when pepperoni was first used on pizza, it really started to gain widespread popularity between 1930 and 1950. Now there are approximately 252 million pounds of pepperoni consumed on pizza every year. That's a lot of pepperoni!
Contact Anthony B's Pizza Thin Crust Pizza in Melrose Park, IL and order some of the finest quality pizza you've tasted!